2024 Tours - Open for Reservations!
Summer 2024 tours are now ready for reservations! Explore the real Ireland! We'd love to have you along on one of our back roads, small group tours and show you the very best of Ireland.
Choose from our three wonderful one-week tours in 2024.

2024 Go South Tour - US$3395

2024 Go West Tour - US$3410

2024 Go North Tour - US$3420
Prices are in USD and based on double occupancy. For solo travelers, there is a US$615 single supplement.
Book now to ensure your spots. With the small group size (14 - 16 people), tours sell out quickly.
Reserve your amazing 2024 Irish vacation today on our Secure Reservations page
Those who have traveled with Inroads Ireland before know that we like to mix things up. While an Inroads Ireland Tour will always take you to backroads, small towns and stunning sites, the tours can, and often do, take you to different places. Here are links to the 2023 detailed itineraries, fact sheets and maps:

Combination Discount: Can't decide which tour to take? Would you like to travel for 2 or 3 weeks? For a 2 or 3 week adventure, tours can be combined and you get Combination Discount:
Link 2 tours together and save $200 (promo code COMBO2)
Link 3 tours together and save $300 (promo code COMBO3)
Fun & Unusual Facts About Ireland
Palm Trees in Ireland
Ireland's mildest climate can be found along the southwest coast where the Gulf Stream helps create micro-climates and palm-like trees can thrive!
Ireland's coastal temperatures rarely change more than 18 degrees Fahrenheit (10 degrees Celsius) between January and July despite being on the same northern latitude as Newfoundland & Labrador, Canada.
The Atlantic Ocean absorbs heat in the summer and releases the heat in the winter to keep the coastal temperatures from big fluctuations.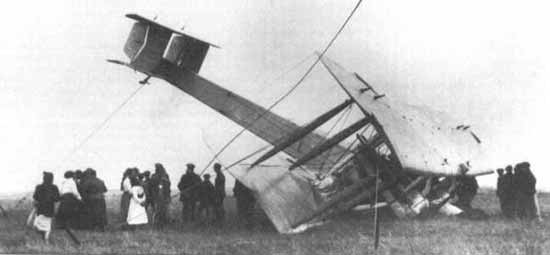 The 1st non-stop transatlantic flight from North America landed in Ireland!
In 1919, Alcock & Brown left St. John's, Newfoundland, Canada, flew non-stop, and landed in a bog near Clifden, Ireland. In the picture, you can see the wheels got stuck in the bog thus causing the nose of the plane to go down.
In the historical fiction book, Transatlantic by Irish author Colum McCann, the story begins with Alcock & Brown flight!
Ireland has the oldest mountains in Europe
These are the Slieve Bloom Mountains in central Ireland (and along with the Massif Central in France) they are the oldest mountains in Europe; they were also once the highest at 3,700 meters or 12,139 feet
Weathering has reduced them to 527 meters or 1,729 feet. On a clear day, you can see the high points of the four ancient provinces of Ireland.
Ireland's Romantic Traditions
St. Valentine in Dublin & the Origin of Valentine's Day Cards
Did you know that St. Valentine's remains are in Whitefriar Street Church in Dublin? Couples come every year to have their wedding rings blessed on Valentine's Day.
And here's a story about the origin of Valentine's Day cards...

Valentine was sentenced to die and while imprisoned, he befriended the jailer and his blind daughter. On the day of his execution, Valentine wrote a card and told the jailer to give it to his daughter after his death. Upon opening the card, the girl's blindness miraculously was cured enabling her to read the message within, "From your Valentine."
The Origin of 'Honeymoon' and Mead
Ever wonder where the word 'honeymoon' comes from? In Ireland, an abundant supply of mead (a delicious sweet beverage brewed from honey) was gifted to newlyweds on their wedding day to drink for the cycle of one full moon (one month).
Many believe this is the origin of the term 'honeymoon'! Mead is still often served at Irish weddings & is used to toast the happy couple.
The Matchmaking Festival
The wee town of Lisdoonvarna (pop: 800) comes alive each September with its annual Matchmaking Festival. The festival's origins date to when farmers were so busy working the land, they hadn't gotten around to finding a wife & having kids to inherit the land. So a local matchmaker was called to intervene.
Now the festival is a month long event with women & men arriving from Ireland and faraway lands. Willie Daly is the man you want to see if a match is what you need. His family goes back three generations in the matchmaking business with hundreds of successful matches to date!
Did you see the 1997 film, The MatchMaker? It was filmed in the town of Roundstone in western Ireland & is an overnight town on our Go West tour.
The Claddagh Ring
The Claddagh Ring from Ireland represents love, loyalty, & friendship. The ring popularly worn by girls indicates whether or not her heart is taken.

If the heart points inwards then prospective suitors know her love is taken.
If the heart points outwards, the girl is open to new romance!
Facebook
Inroads Ireland's Facebook page is a fantastic place to get more frequent information about specials, deals, events, Irish culture, traditions, and news. Plus we have photo albums for each tour: Go South, Go West, and Go North that we love sharing with you.
If you have a Facebook account, we'd love for you to Like Us at https://www.facebook.com/InroadsIreland
If you don't have a Facebook account, no worries. You can still read the posts and check out the photo albums.
YouTube & Videos
Inroads Ireland has a YouTube channel where we have a variety of short videos available including what to pack for a trip to Ireland, how to use electrical items in Ireland and the U.K., storytelling about Irish myths and legends and interviews with owner and tour designer, Phil Ryan.

You can Subscribe to the channel and then you are automatically notified when new videos are added!


Hallloween's Irish Roots. Click here to watch a TV inteview with Phil Ryan discussing the Irish origins of traditions like trick-or-treating, wearing costumes, and carving pumpkins.

Irish Food & Drink. Click here to watch the NBC15 evening newscast TV interview with Irishman Phil Ryan discussing about Irish food and drink.

Interested in Irish story telling, folklore and culture? Here are a couple of videos to check out and all of the videos can be found at https://www.YouTube.com/Inroad...
Radio Interviews
Exploring a New City - Wisconsin Public Radio, "Central Time," July 15, 2014 (Length: 12 minutes)
As part of the weekly segment "Teach Me What You Know, " travel expert and Inroads Ireland Co-Founder, Carolyn Janette, shares tips for exploring a new city and getting the local perspective. Listen to the interview.
Women Traveling Alone - Wisconsin Public Radio, "The Veronica Rueckert Show," August 12, 2011 (Length: 50 minutes)
Carolyn Janette (Inroads Ireland Tours Co-Founder) talks with Veronica about her solo travels to 16 countries and discusses what every woman should know before adventuring off solo. Listen to the interview.

Irish Myths & Legends - Wisconsin Public Radio, "The Veronica Rueckert Show," March 13, 2009 (Length: 50 minutes)
Phil Ryan (Co-Founder of Inroads Ireland Tours) regales listeners with his entertaining stories of Irish myths and legends. Listen to the interview.
Irish Music - Wisconsin Public Radio, "The Veronica Rueckert Show," March 11, 2011 (Length: 50 minutes)
Phil Ryan (Co-Founder of Inroads Ireland Tours) joins the Irish rock band, "The Kissers" to discuss Irish music and share Irish stories to get everyone in the St. Patrick's Day spirit! Listen to the music and interview.

Please note: The audio recording begins with 2 min. 30 sec. of Irish music by The Kissers and then the interview starts.
Corned Beef & Cabbage Isn't Common in Ireland
While in Ireland, you're more likely see cabbage paired with a thicker cut of bacon or a big piece of ham.
It's believed that when the Irish came to America, brisket (which you make corned beef from) was a cheaper cut of meat than bacon or ham.
Thus, corned beef & cabbage is more of an Irish-American tradition!
Follow Us on Twitter and Instagram!
Keep up to date with all the latest Tweets and happenings. Here's a link to our Twitter page
Tweet us @InroadsIreland
Follow us on Instagram @inroadsireland